Can this Technology Change the Real Estate Industry as we Know it?
Matterport, an immersive media technology company, was founded in 2011 in Sunnyvale, CA.  They build 3D and Virtual Reality media solutions. In particular, their 3D Camera has the capabilities to scan the interior of homes while a software puts all the images together, creating a virtual tour of the home.  YOU have the ability, as the viewer, to move around the whole house and get a view almost as close as being in the actual home.  It's a very powerful tool that can give a real estate professional the opportunity to show their listings to infinitely more potential clients than traditional open houses while still being able to create a relationship and repertoire with those clients. My question is, can this technology change the Real Estate Industry as we know it?
What Works with Matterport
This technology will benefit not only the real estate professional, but also the potential buyers and sellers.  In this digital age, people want absolute immediacy and convenience.  This is a daunting task for many companies and industries that are seeing digital tools and tech beginning to play a more and more vital role. Matterport recognized this disruption in the real estate industry and created a technology that provides exactly that, immediacy and convenience.  The handiness of Matterport goes both ways, with professionals being able to show their listings to virtually anyone (pun intended), and also potential clients who don't have to leave the comfort of their current home to view, what could be, their future home. The technology is quick and easy to use.  YOU simply link your phone or tablet to Matterport through an app, connect to Wi-Fi, and scan the house.  It will start to create a floor plan as you move throughout the house and what's best is that it doesn't require any background in photography or video editing.  Matterport will create your virtual tour and post it to their cloud within a few hours.  Although the technology is advanced for the industry and easy to use, there are still some problems with it…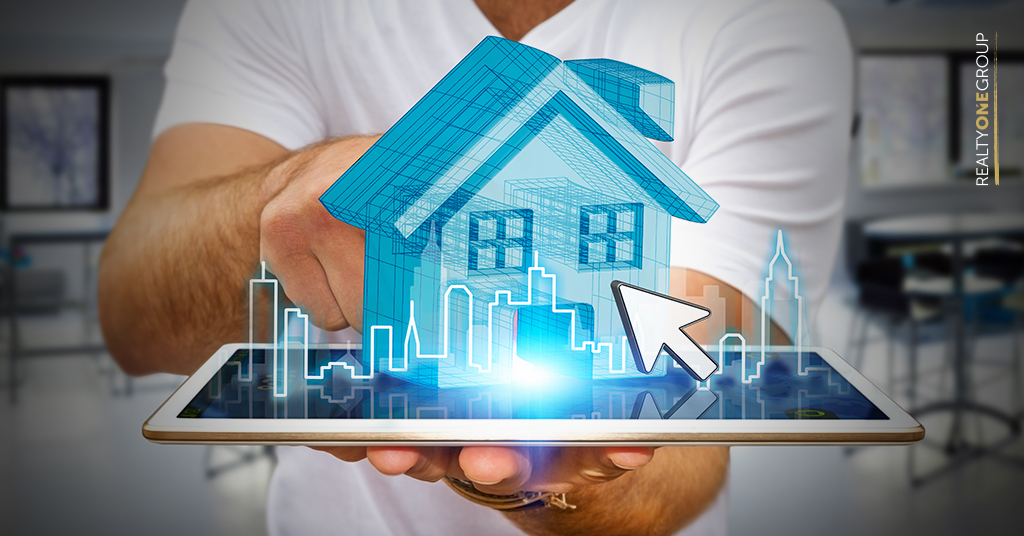 And What Doesn't
Matterport's technology is still so new that many real estate professionals don't even know about it. There are variables that may alter the quality of the virtual tour.  For example, Matterport is still not very good with tight knit spaces or around mirrors.  Matterport is also not compatible with outside spaces, yet, making the interior the only part of the virtual tour.  While technology advances, so will Matterport. Eventually these kinks will be fixed, making for a fluid and complete virtual tour.
What's to Come
The rise of virtual reality technology will have an everlasting impact on both Matterport and the Real Estate Industry.  Soon, a potential client will be able to put on a pair of goggles and walk around the house, no matter how far away they actually are from it.  This will allow for endless tours of listings and clients having another avenue to find their future home, whether it be down the block or across the country. Matterport is the all-in-one reality capture system pioneering this enhancement in the real estate industry.
Pros
Creates photo-realistic 3D Floor plan view
Auto HDR and white balance (optimal for interior shoots)
Able to show listings to more clients
Requires no background in photography/videography
Tours viewable from mobile devices
Links to iPad
User-friendly
Quick process
Capture unlimited stills from any 360 degree scan
Cons
IR sensors don't allow for shooting in direct sunlight (only meant for indoors)
Cannot shoot the exterior of the house
Unable to edit individual images
Windows without covering may display overexposed
Chrome web browser is not fully supported
Proprietary Hosting- only Matterport can host the models (cost built into pricing)
You can learn more at: https://matterport.com/ We want to hear from you! Comment below and let us know your feedback!