NAHREP at L'ATTITUDE and Realty ONE Group – An UNForgettable Experience
By Kuba Jewgieniew / October 03, 2023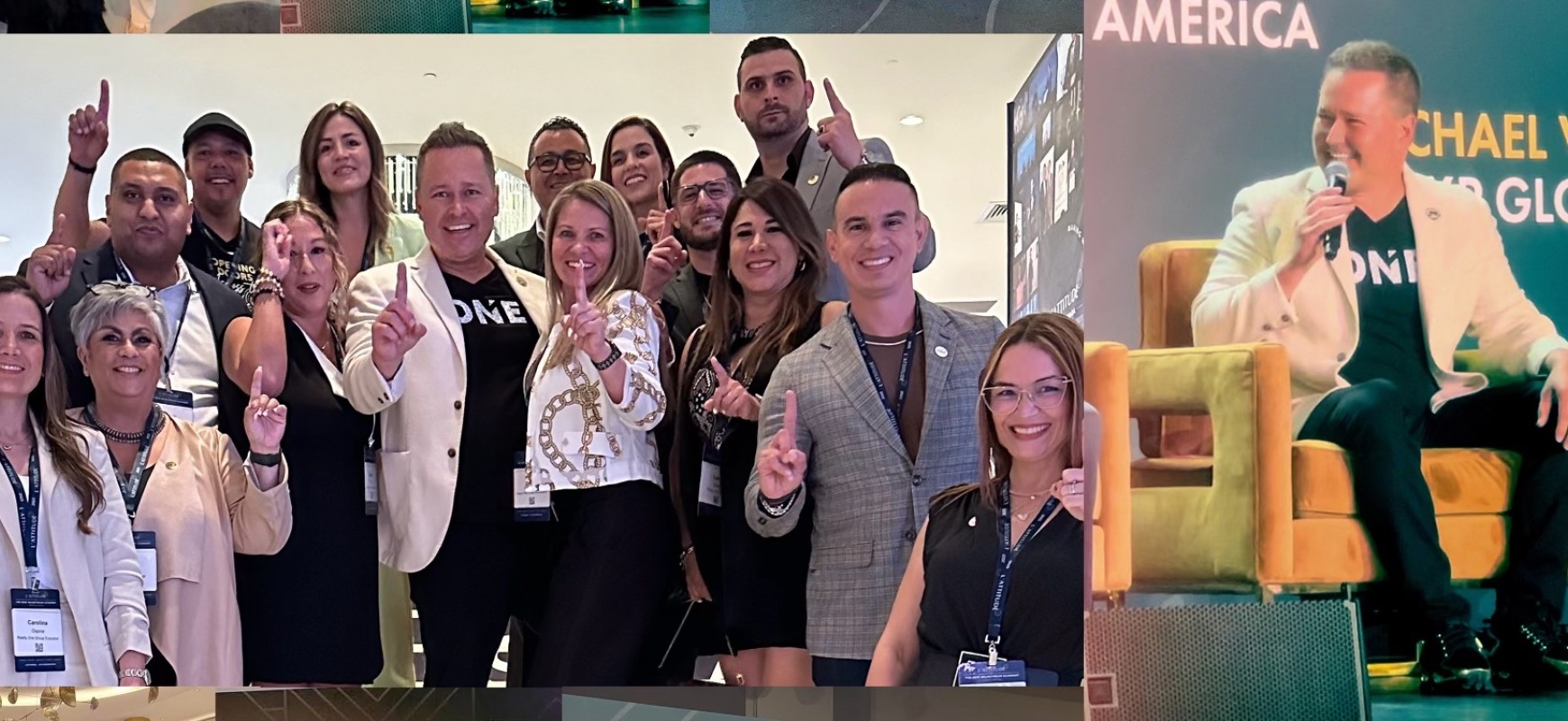 Below is an excerpt of the panel between Kuba Jewgieniew and other top real estate industry leaders at the NAHREP event in Miami (September 2023) with 7,000 in attendance.
Please give us an overview of your brand and its focus in Latin America
Realty ONE Group International is a modern, lifestyle real estate brand and family owned. We're so proud that we've aggressively but strategically expanded around the world over the last year with franchise owners now across 9 LATAM countries including Puerto Rico, Costa Rica, Ecuador, Bolivia, Argentina, Belize, El Salvador, Panama and Honduras. As part of that expansion, we take our role in elevating all things Latin America – the culture, the people, the traditions and heritages – very seriously and we're all-in committed. That's why I'm so grateful to be here and bring so many real estate professionals from our network (ONE Family) to NAHREP's annual L'ATTITUDE event. 
————
Changing political landscapes in Latin America tend to drive wealthy individuals to US real estate. How is your company well positioned to help these foreign buyers to Miami and other parts of the US?
Realty ONE Group International understands that the United States is a safe haven for international investors who have a wide variety of financial goals. 
ONE that I find interesting is parents of young adults who are looking to expand their horizons abroad, especially those who want to study in the U.S. Hoping to invest wisely, while also providing the best opportunity for their children, parents may purchase a property - a condo, townhome, etc. - for kids while they're in school and maybe ONE they can make their first home and investment. I haven't met a parent who's wanted less for their children than what they've been given or have, so if there's opportunity to provide a solid foundation for future success, then they're going to do it!
Realty ONE Group has 20,000 real estate professionals and over 400 locations across 49 states in the U.S.. We're here to help all home buyers and sellers achieve their objective. We know that the Latino community would be the 5th largest GDP if pulled from the United States' economy, which is even greater than some international superpowers like France.
Our franchise owners and real estate professionals understand this tremendous economic force, which is why we value our relationship with NAHREP. Realty ONE Group is committed to educating our associates on the importance of working with the Latino community in achieving sustainable homeownership, knowing it's the pathway to creating long-term wealth. 
————
Why was expanding into Latin America an important part of the world for your brand expansion? 
As Realty ONE Group has grown and expanded specifically in the United States, we see firsthand how home ownership generates wealth and wealth for future generations. We are all entrepreneurs within the dynamic Realty ONE Group network and all of us, even at this NAHREP L'ATTITUDE event and in our industry, want to do big things and change people's lives and family's lives every day.
For years, many of our REALTORS® and franchise owners in the United States would ask what our plans were to expand to LATAM and they were excited about helping us grow the Realty ONE Group brand and footprint across Central and South America. We have some of the most passionate professionals in the business with big hearts who want to share the COOLTURE (cool + culture) and love we have in our ONE family with everyONE. So, it was simply a matter of timing and finding the right strategic partners who share our beliefs and values.
Early last year, we started our global expansion and in 18 months we've expanded into 18 countries, half of which are in Latin America. Realty ONE Group International is now one of the fastest growing international real estate companies in the world!
I remember growing up in Southern California with many Latino friends who are still some of my best friends, and several of their parents were REALTORS®. At 10 or 11 years old, they were my first introduction to real estate. For many years, Realty ONE Group has been headquartered in Orange County, California and we continue to have a large contingent of Latino professionals who influenced our growth and COOLTURE. Over the past few years, we've built a big presence in South Florida to support the success of real estate professionals and franchise owners there, in Latino communities in the U.S. and in Latin America.
A year ago, Realty ONE Group International joined NAHREP and I'm proud to sit on NAHREP's Corporate Board of Governors. This is also my first NAHREP L'ATTITUDE event (but not last) and it's awesome. I love the positive energy! I'm also so proud that our real estate professionals have been ambitiously opening local chapters in their own markets.
————
What are some potential growth markets for Franchisors? 
We're just getting started with our international expansion and have so much momentum! We see lots of potential in Mexico, Brazil, Colombia and many other countries. It's exciting for us and for our entire Realty ONE Group family. And again, it's just a matter of finding the right partners who believe in our value system and who embrace our COOLTURE, proprietary business coaching and education programs, proprietary technology and our overall awesome brand.