Improving Your Curb Appeal for a Winter Home Sale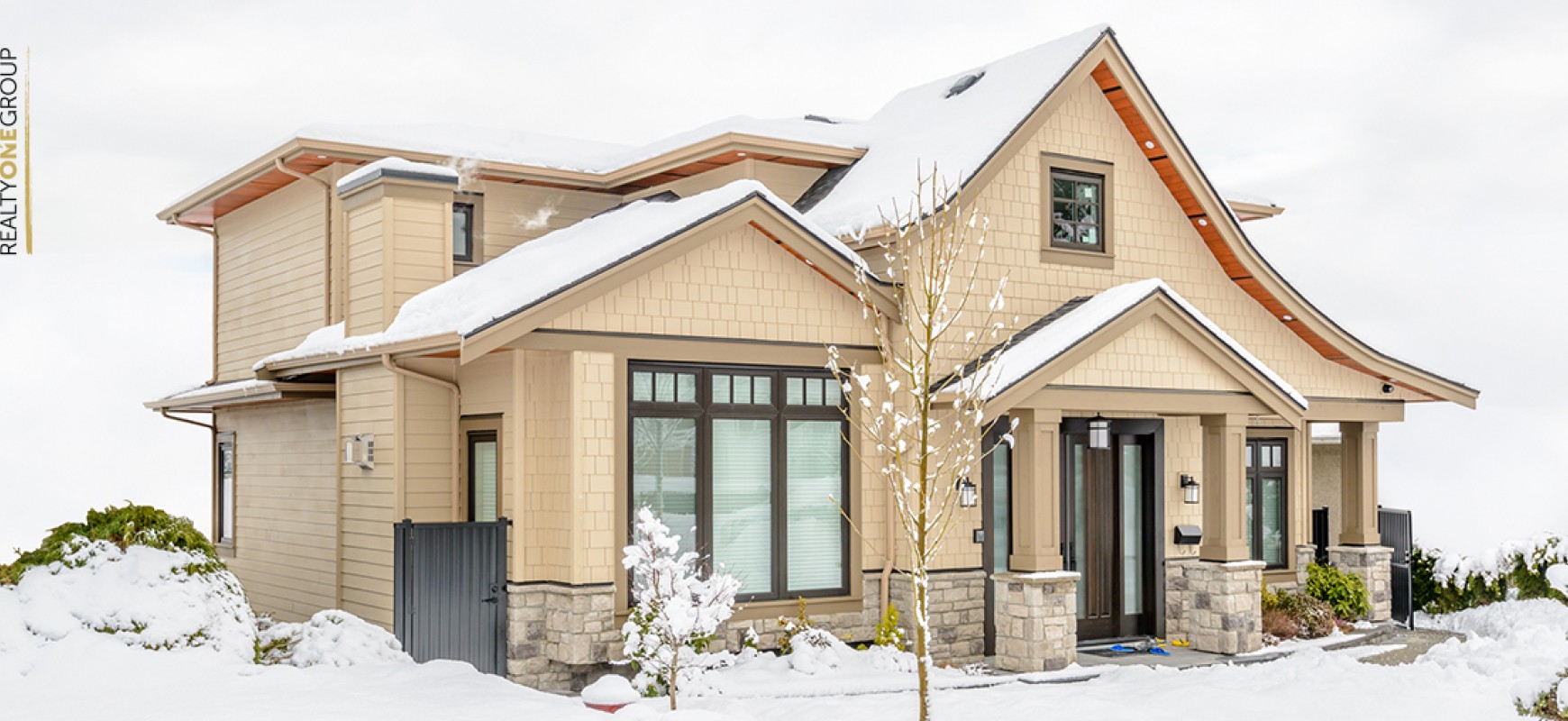 Beautiful outdoor landscaping can go a long way toward helping you sell your home quickly and getting a nice price, but what do you do if you must sell your home in January?
How can you show those that drive by that your home offers great landscaping attributes if the temperature is below zero?
Check out these five tips:
Clean It Up in the Fall
You all know the day. Most of the leaves have spontaneously fallen, there have been a couple of hard frosts, and all of your annuals are brown, twisted and dead. Your once plush lawn is browning out and is covered with brown leaves and plant debris.
Depending upon where you live — affordable, but chilly cities like Champaign, Illinois might bring winter ahead of schedule — November is a likely time for this situation, and, especially if you plan to sell your home soon, get out there and clean it up. Use your lawnmower one last time as that will grind up and mulch the lawn debris. Remove all dead annual plants and rake the other junk out of your beds.
Edge the Lawn
Yes, it's cold, and the lawn is rapidly going dormant, but as any pro landscaper will tell you, a newly edged lawn adds the finishing touch. That dark, straight line adds an important feeling of cleanliness and order. It will make your lawn look clean and neat.
Another great lawn hack—albeit extremely expensive—would be to install artificial turf. This is definitely not your father's plastic grass anymore, as many products not only look like real turf, but they feel like it also. Note that if you are in an area with a lot of leaves, you may have to purchase a special vacuum unit to remove debris from your artificial lawn.
Add Dark Topsoil to the Beds
After you have raked the beds, add fresh dark topsoil. You can buy bags year-round at garden centers, and it really adds another very clean and finished look. Consider using the darkest color you can find.
Repair Fencing
The winter months can tear up fencing, but so can summer heat, sunlight and humidity. Make sure that you take the time to repair and replace rotted or broken fence boards. This can be as simple as pulling off the old ones and nailing in new ones. The sizes are standard, so this job shouldn't take long.
See What You Can Plant
Purple kale likes cold weather and can be a nice contrast to your new topsoil. Cyclamen is a plant that flowers in the winter in some areas of the country, and even if you just bought your first home in freezing Minneapolis, Minnesota, you can plant evergreens in the fall. These won't flower, but they can add a lot to a winter landscape.
If you have great landscaping and take the time to clean it and stage it properly for the winter months, drive-by home seekers will still notice your great curb appeal. And one more thing--as soon as it snows, be sure to shovel immediately so even if your yard looks like a winter wonderland, it still is clean and neat.